Tech Companies' Foray Into Public Infrastructure Will Magnify Their Power
Go to article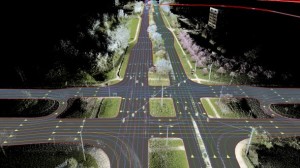 Tech Companies' Foray Into Public Infrastructure Will Magnify Their Power
Amazon, Google, and Microsoft are positioning their cloud computing services to dominate the infrastructure that will power self-driving cars.
You depend on Amazon, Microsoft and Google much more than you know. As businesses and governments move more of their underpinnings into the cloud, the three leading cloud providers are becoming the invisible foundation of daily life.
News that Amazon and Microsoft are bidding to run crucial maps infrastructure needed to operate the most independent kinds self-driving cars is a reminder that cloud giants' influence is growing in new directions. These companies are positioning themselves to power the public infrastructure that keeps the world running.
Reuters reports that Amazon and Microsoft are in talks with BMW, Audi and Mercedes about putting their cloud computing power behind the HERE mapping service that the trio of car makers bought from Nokia for $2.85 billion last year. They spent lavishly on HERE – and fought off a bid from Uber – because it has spent years creating the kind of detailed, 3-D maps self-driving cars need to be able to handle all kinds of driving. These maps record the position of every curbstone and traffic light pole.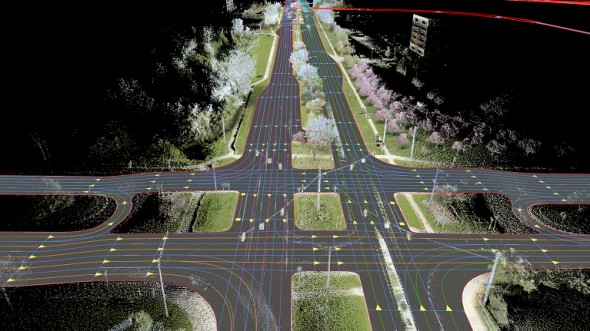 Google is the only other company with comparable maps. It and HERE made them by driving around cars festooned with sensors and cameras. But unlike Google, any car company wanting to get large numbers of autonomous vehicles that use these maps onto the roads will also need the help of a cloud computing company. Google has said it wants to collaborate with the auto industry to get self-driving vehicles into widespread use, and will likely end up providing its own maps to auto makers.
The dream of commercial drones thronging the skies to deliver packages, monitor crops and perform other useful jobs could depend on infrastructure provided by cloud companies. Amazon and Google are working closely with NASA on a project seeking to invent a nationwide system for controlling drone traffic, which will likely involve a major cloud component. The FAA and NASA appear open to that being run privately, with oversight from regulators. Google's proposed design for drone traffic control includes private companies operating that part of the system, while Amazon has sketched out its own preferred design.
If a future where flocks of drones fly over roads filled with autonomous cars arrives, the infrastructure making it possible will probably rely heavily on the cloud giants.
(Read more: Reuters, Bloomberg, "Hidden Obstacles for Google's Self-Driving Cars," "Amazon Lays Out Its Vision for a Sky Thronging with Delivery Drones," "Why Uber Wants HERE,")