The Tesla Model 3 May Depend On This Battery Breakthrough
Go to article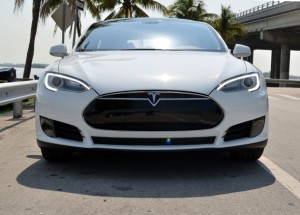 The Tesla Model 3 May Depend On This Battery Breakthrough
EV batteries have to get a lot cheaper by 2017 if the Model 3 is to live up to its billing.
Can Tesla really deliver on its promise to offer a long-range electric vehicle that is cheap enough to attract mainstream buyers by 2017? We can't know for sure without access to the company's proprietary information. But one thing is clear: if Tesla is successful it will be because of significant advances to the design and manufacturing of its battery pack, which many estimates suggest represents a quarter to half of the full cost of the car.
At a launch event Thursday night in Los Angeles, Elon Musk announced that the Tesla Model 3 would have a range of 215 miles. That's not much less than the range of the cheapest version of the older Model S sedan. But the Model S starts at nearly $70,000—twice the Model 3's $35,000 price tag.
Where might the cost savings come from? Quartz's Steve LeVine points out that Tesla and partner Panasonic have quietly been developing a new technology in which silicon is combined with the graphite used in conventional lithium-ion battery anodes. Adding silicon could increase the amount of energy the battery can store, but previous efforts to commercialize the technology have failed. Levine cites a battery market investment analyst who says that the Model 3's anodes could contain up to 10 percent silicon, which battery experts say would be a "serious breakthrough."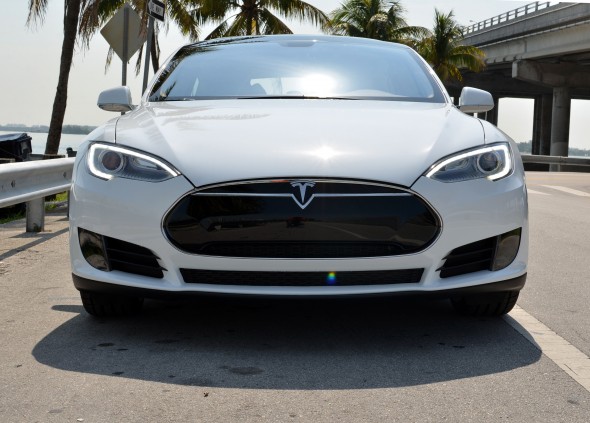 Serious enough, in fact, that it might allow Tesla to bring the cost of its batteries down from an estimated $300 per kilowatt-hour in 2014 to $200 by 2017. That would get us much closer to $150, the point at which some experts have predicted there could be a "paradigm shift" away from internal combustion cars. Unfortunately we'll have to wait until late next year, when the first Model 3's are expected to roll off the production line, to see if Tesla truly has a breakthrough on its hands.
(Read more: Quartz, "Inexpensive Electric Cars May Arrive Sooner Than You Think")