EmTech Digital Preview: What Does AI Mean for Your Enterprise?
Go to article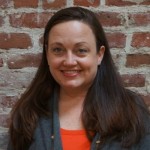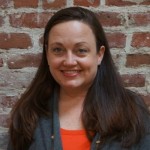 EmTech Digital Preview: What Does AI Mean for Your Enterprise?
Executives from Facebook, Google, and other technology giants will share artificial intelligence strategies in San Francisco next month.
Emerging technologies and techniques in artificial intelligence are poised to have an impact on your industry, and sooner than you realize.
We've invited an extraordinary group of speakers to EmTech Digital in San Francisco next month to delve into some of the most promising areas of AI research. We'll hear from leaders in their field who are working to improve the ability of machines to sense, perceive, and act in different environments, allowing for more natural and closer collaboration with human counterparts. No industry will be unchanged.
We'll hear from leaders of companies including Facebook, Pinterest, and Google to better understand how AI is transforming our digital lives. We'll also have the opportunity to hear from Amazon Robotics, GE, and the Climate Corporation on some surprising ways that more traditional businesses are deploying intelligent systems and robots to transform their industries.
The EmTech Digital program will feature talks from many more of the people and organizations that are defining this new digital era. These innovators will paint a clear picture of the implications to us all as the connected environments around us gain intelligence in the years to come.
Please make plans now to join us on May 23-24, 2016, in San Francisco. Visit the event website for more information and final updates in the weeks ahead.