Facebook Has a Lot to Lose by Appearing Biased
Go to article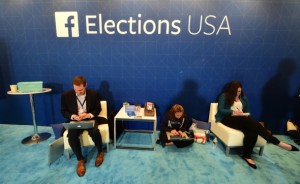 Facebook Has a Lot to Lose by Appearing Biased
The social media giant may reap more than $500 million in political ad revenue, but it trades on its image as an unbiased platform for information.
Facebook's meeting with GOP officials over political fairness on its "trending topics" choices carries high business stakes: the company stands to rake in hundreds of millions of dollars in political ad revenue in this year alone in the United States.
Facebook is also doing its best to consolidate the site as a one-stop destination for campaigning, advertising, and event-organizing, and any perception that the company favors one side over the other would undercut this strategy.
This year, U.S. political campaigns are expected to spend $11.7 billion on all forms of advertising, nearly $1.2 billion of which will be on online advertising, according to Borrell Associates, an analyst firm based in Virginia. Of this, the firm projects that more than $682 million will go to social media sites, and "the lion's share of that will go to Facebook, which is better prepared to meet the politicians' needs," says Kip Cassino, a principal with Borrell.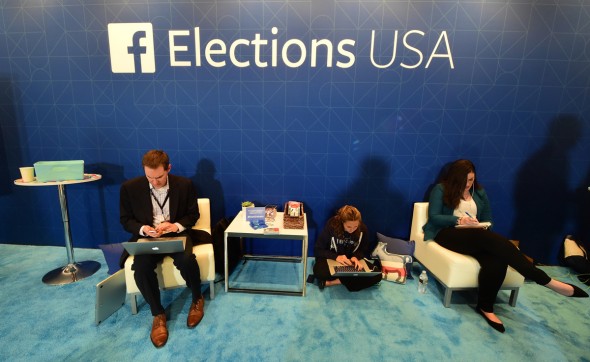 Such spending is likely to grow overseas, too. In the U.K., the Tories—the conservative party—spent at least $2 million last year on Facebook, according to a BBC report. The company has increased the size of the team that serves government and political campaigns, whose roles include selling ads to politicians. And the company is presently advertising for more staff to help politicians around the globe.
Such facts help shed light on Facebook founder Mark Zuckerberg's efforts to quell the controversy after Gizmodo posted a report saying Facebook employees manipulated trending topics to deemphasize conservative topics. The Guardian reported separately that Facebook hand-curates its selection of trending topics and relies heavily on 10 mainstream news organizations to decide what's most important.
Zuckerberg wasted no time in striking back against the allegations. "It doesn't make sense for our mission or our business to suppress political content or prevent anyone from seeing what matters most to them," he wrote on Facebook. "The reality is, conservatives and Republicans have always been an important part of Facebook. Donald Trump has more fans on Facebook than any other presidential candidate. And Fox News drives more interactions on its Facebook page than any other news outlet in the world. It's not even close."
Facebook is an attractive place for candidates to advertise both because of the sheer size of its user base and because it lets campaigns tailor their messages to voters based on demographics. This strategy of microtargeting has taken off since 2012, when the Obama campaign took the practice to new levels, often using Facebook.
Apart from providing a platform for campaign communication and handy ways to advertise, Facebook itself has taken a foray into politics by posting notices on Election Day, encouraging people to vote.
The platform has surprising power. A groundbreaking study four years ago found that these nudges, when accompanied by social notifications that people had voted, increased real-word turnout by 340,000 votes.
Micah Sifry, founder of Personal Democracy Forum, an annual conference devoted in part to following how the Internet is changing politics, says the larger reality is that Facebook users skew liberal—and content on the site will inevitably reflect that fact.
"American conservatives have a problem in that Facebook's user base in the U.S. tilts liberal," he says. "It's younger, more urban, and more female—all meta-demographics that insure that, everything else being equal about how Facebook surfaces and shares information, content on Facebook will tilt toward the sensibilities of younger, more urban, and female Americans."
(Read more: New York Times, Gizmodo, the Guardian, BBC, "How Obama's Team Used Big Data to Rally Voters," "How Facebook Drove Voters to the Polls")