Facebook Plans to Boost its Translations Using Neural Networks This Year
Go to article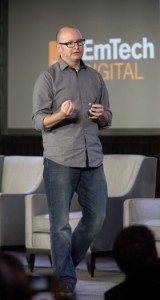 Facebook Plans to Boost its Translations Using Neural Networks This Year
Facebook is using posts from its users to improve its automatic translations of posts in your news feed and master colloquial language.
Facebook is working to get significantly better at automatically translating updates from friends not written in your native language.
The social network plans to roll out a new translation system later this year. It is based on artificial neural networks, an approach to machine learning that has recently caused Facebook and others to invest heavily in artificial intelligence (see "10 Breakthrough Technologies 2013: Deep Learning").
Alan Packer, director of engineering for Facebook's language technology team, said Monday that neural networks are able to produce more natural-sounding translations than statistical machine translation, the technology that underpins most translation software today.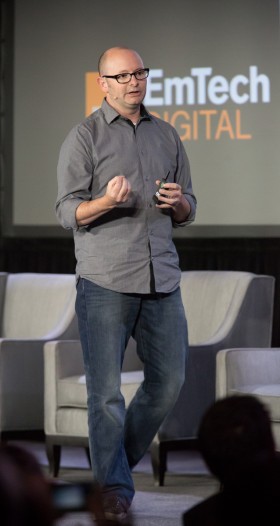 Alan Packer
Packer said that neural networks may also be better at learning how to translate idioms and metaphors into their equivalents in other languages. He spoke at MIT Technology Review's EmTech Digital conference in San Francisco (see "No Industry Can Afford to Ignore Artificial Intelligence").
Google is also working on switching its translation service over to neural networks, but has not indicated how soon it plans to make that transition.
Facebook and Google both have access to large stores of data with which to train language processing software. But Facebook's pile may be more reflective of how people communicate with each other in casual conversation.
There are about two trillion posts and comments on the social network, and a billion more are added each day by the company's 1.6 billion active users.
Packer explained how that data can teach his team's software to translate colloquial words and phrases.
For instance, a few months ago Facebook noticed that French teenagers were using variations on the English-language word "wow" like "uau." Facebook's machine learning software was able to pick up on that and now translates these variations appropriately.
Facebook currently translates over 40 unique languages, serving up two billion translations each day, said Packer. Some 800 million people see translated language on Facebook each month.
One popular bit of Facebook conversations that Packer isn't concerned about translating? Emoji.
"They're pretty universal," he said.