Why Oculus and HTC Need to Watch Out for Sony in VR
Go to article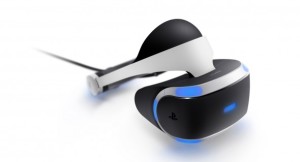 Why Oculus and HTC Need to Watch Out for Sony in VR
Sony's upcoming PlayStation VR headset may end up winning the virtual reality market—for a while, at least—since it's cheaper than competitors and millions of people already own a PlayStation 4.
Come mid-October, Sony may be poised to take the lead in the small but fast-growing market for consumer virtual-reality headsets.
Sony announced earlier this week at the E3 gaming trade show in Los Angeles that its forthcoming virtual-reality headset, PlayStation VR, will come out on October 13. At $399 (or, more realistically, $500 for a bundle that includes a pair of motion-tracking controllers and a camera that's required for the headset to work) it will be cheaper than Oculus's Rift and HTC's Vive, which came out this spring and cost $599 and $799, respectively.
But beyond that initial cost difference, PlayStation VR will have another big advantage. While Rift and Vive need to be connected to a powerful computer in order to work—which will cost you around $1,000 or more if you don't already have a PC that meets the companies' specifications—PlayStation VR will work with Sony's existing PlayStation 4 video-game console, which costs around $350 (there's also a new one coming, though its price and release date have not yet been revealed). There are already over 40 million people out there that own the PlayStation 4, which means Sony will be starting out with a large potential base for its first dive into the consumer VR market.
These two factors, plus Sony's established retail and distribution networks for its gaming consoles, give it a "distinct advantage" over Oculus and HTC, says Piers Harding-Rolls, who leads game research for market researcher IHS.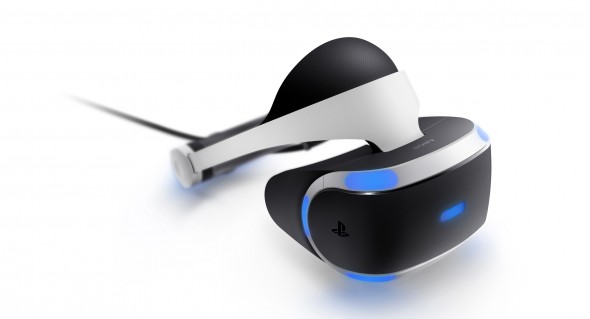 Sony's virtual-reality headset, PlayStation VR, will be released October 13.
And while it may not be as good of a VR experience as you can get with competing headsets—Masayasu Ito, a PlayStation executive vice president, even admitted that when it comes to "high-end quality," Oculus "may have better VR"—it might not matter. Sony will still win the numbers game.
Harding-Rolls predicts Sony will sell 1.6 million PlayStation VR headsets this year; by contrast, he's expecting that Oculus and HTC combined will sell a total of 1 million headsets during 2016.
He also thinks that the amount of people who own Sony's PlayStation 4 will climb to 53 million by the end of the year, giving it an even larger base of people who might be interested in springing for the headset than those who have a PC that can work with Rift or Vive; he expects 17 million people to have so-called VR-ready PCs by the end of the year.
Brian Blau, a Gartner analyst whose research areas include video games and virtual reality, is similarly optimistic about Sony's prospects with PlayStation VR, predicting the headset will take the lead over Rift and Vive not long after the launch date or early next year.
Beyond its lower cost and existing user base, Blau thinks it helps that PlayStation 4 is simpler than a PC—it's geared toward entertainment and gaming, and doesn't require a lot of "mucking around" with things like settings in order to get set up and start playing.
There are some potential pitfalls, however. For instance, Andrew House, the CEO of Sony Interactive Entertainment, which is Sony's game console division, has said he expects there to be shortages of the headset. A low number of available headsets has been an ongoing problem for Oculus; currently, if you try to buy one from its website it will warn you it isn't estimated to ship until August.
Blau is also worried that Sony won't have enough good games to keep users interested in the headset over time.
Back in March, the company said more than 160 games were in development for it, and this week it said 50 were planned to be rolled out between the October launch time and the end of 2016—a number that Blau sees as the minimum needed for this kind of product launch. This timeline would be pretty similar to that of Oculus Rift, which launched in late March with 30 games and had 45 in its online store by mid-June.
Yet while Sony may prosper in VR in the short term, the future could look very different. In three to four years, Rolls-Harding says, competitors may be able to retake any lead that Sony is able to grab.
"Long term, it's an entirely different proposition," he says.